Historic McLean Gardens Homes Offer Great Amenities
McLean Gardens homes were originally built in the 1940s as temporary housing for defense workers. The elegant red-brick buildings were converted into condominiums in 1980. They are both one- and two-story units. Some have lofts, while others are duplexes or flats. The layouts are airy and spacious, and sunlight floods in through the many windows. You'll find hardwood floors in the common areas. Certain units also have nice carpeting. Many owners have put in updated bathrooms and kitchens.
The 31 buildings that make up the McLean Gardens real estate community are laid out around common green spaces. Residents enjoy strolling along the pathways, stopping to chat with friends and neighbors. From Memorial Day through Labor Day, the pool is open. Residents swim laps or play in the shallow end. The barbecue areas are also popular.
City Ridge Is a New Development North of McLean Gardens Real Estate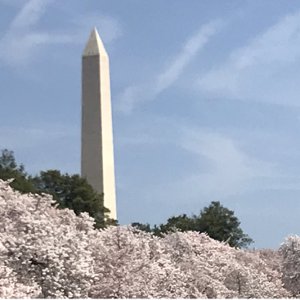 Just north of McLean Gardens homes is a similar development project, which is projected to be finished between late 2021 and early 2022. City Ridge is going to be a mixed-used development in the historic and architecturally beautiful Fannie Mae campus. The plan is to have around 700 residential units with tons of amenities, including a fabulous pool. The first Wegman's in DC will anchor the site. There will be lots of upscale restaurants, an Equinox health club, and KinderCare daycare. Retail space is plentiful, presenting opportunities for local and national businesses to lease space at City Ridge.
Both McLean Gardens and City Ridge have lots of already-existing amenities to recommend them. Newark Park is located within the bounds of the McLean Gardens neighborhood. It includes a children's playground, dog park, and community garden. Glover Archbold Park is the western boundary. It's a lovely spot to go walking or jogging along Massachusetts-39th Trail or Glover Archbold Trail. Follow the trails all the way down to the Potomac.
No current listings, please check back later.