Start a Potomac Home Search and Discover an Amazing Community
If you're looking for an affluent lifestyle in the Washington DC area, consider a Potomac home. Potomac is home to a very educated population and several neighborhoods have been ranked among the wealthiest neighborhoods in the country. There is a low crime rate, excellent schools, ample amenities, and an abundance of employment opportunities. Plus, it is easy to get around the area with public transportation or with a vehicle.
Enjoy Lots of Shopping and Dining When You Buy Potomac Real Estate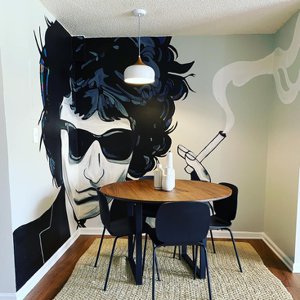 There are lots of shopping and dining opportunities available to those who call Potomac home. Westfield Montgomery sits on the border of Bethesda and Potomac and there are many shops and restaurants at the intersection of River Road and Falls Road. You'll find a Walgreens, Safeway, Giant Food, Potomac Pizza, Vie de France, En Bistro and Sushi, and Lock 72 Kitchen and Bar all in this hub of this community. This area is also home to the post office and the Potomac Public Library. Grab books and movies for your Potomac real estate and take part in programs and activities at the library.
In addition to shopping and dining, the Potomac area offers plenty of natural beauty. The Billy Goat Trail is one of the most popular trails in the Washington DC area. It is very beautiful and travels along Great Falls and the Potomac River. Hike a small section for a quick workout or try to do all 7.1 miles of the Billy Goat and Chesapeake and Ohio Canal Trail Loop. Great Falls Park is another gorgeous place to visit, with a stop at Olmstead Island and a Great Falls Canal Boat Ride a must. Falls Road Park, Heritage Farm Park, and Cabin John Regional Park are other popular outdoor destinations. There are also several golf courses in the area, including Falls Road Golf Course, Congressional Country Club, and Bethesda Country Club.